Welcome to Our Website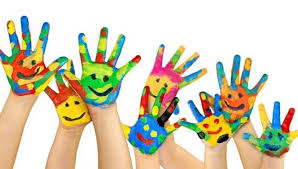 We hope our website gives you an insight into what happens at our Nursery School and the exciting things we can offer you and your child.
At Duke Street we strive to establish a nursery school which provides for all of its pupils, a happy and secure environment in which to learn and be cared for. It is a place where every child is recognised as an individual of great value.
Information
Duke Street Nursery is a maintained nursery school run by Lancashire County Council. We welcome children from the term after a child's 2nd Birthday up to 4 years old (before the child is due to start primary school in the upcoming September). Children usually attend either five morning sessions or five afternoon sessions each week during term time. We also offer the two and half days at the beginning of the week or two and a half days at the end of the week. We also offer before and after school services and a lunch club. These additional services operate so your child can stay with us from 8:00am - 5:00pm if required. You will find more information about these services in the provision tab. These sessions can be paid for through 15 hour-2 year funding (if parents qualify), 15 hour-3 year funding (all 3 year old's), 30 hours funding (3 year old's, if parents qualify) and of course sessions can simple be paid for.
Once your child has been allocated a place at nursery we will arrange a parents evening for new parents. You will have the opportunity to meet the staff, become familiar with the school and will be given a short presentation about nursery life. There will be an open day planned for all children to come and play in nursery, meet the staff and become familiar with the building. We understand that starting nursery is a big step for both you and your child and we will support you at every step to make this transition a positive one.
Collaboration
From April 2017, I will be the Head Teacher for Duke Street Nursery School and for Highfield Nursery School. This was decided by governors and
Lancashire Authority that Duke Street Nursery School will collaborate with Highfield Nursery School. This will reduce expenditure but at the same time, maintain high staff-child ratios. This, of course, will be a challenge and I will do my best to ensure an outstanding quality of education and care remains at both schools. It does mean you won't see much of me face-to-face, but I will be contactable most days.
Final Message
We would be delighted to answer any questions you may have regarding the school or your child's care and education. We strongly feel that parents should have confidence in the school and understanding what is happening within it. Please get in touch with us to arrange a tour of our wonderful nursery school.
If any issue is really worrying you about your child or the school please see your child's family worker or the Headteacher. We will always make the time to deal with individual matters properly and every effort will be made to meet requests from parents and resolve problems should they arise.
Mrs Susan Conron
HEADTEACHER
*If you require a paper copy of any of the information on this website, we can provide this free of charge.
**Please feel free to call into the nursery at any time with your child where a member of staff will be happy to spend some time showing you around and answering any questions you may have.